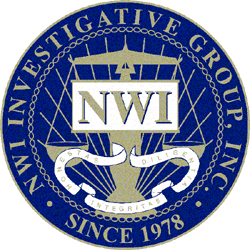 SURVEILLANCE INVESTIGATIONS
NWI will accurately depict a Claimant's activities and movements by using state-of-the-art video equipment, high magnification lenses and expert surveillance techniques.

Before any case is issued, a thorough preliminary investigation is performed. This includes RMV checks and SSN checks. We can check last known addresses and telephone listings as well as neighbors information, which could prove beneficial.

Investigators are thorough, experienced and discreet. They are trained to obtain information regarding a Claimant by using innovative techniques. They are impartial and objective in their observations of a Claimant's activities.

From initial receipt of an assignment to the courtroom, our Investigators are closely supervised by our experienced management team.

We are available seven days a week, twenty-four hours a day. Cases are normally turned around in ten working days, although we do welcome rush assignments. Our investigation is tailored to your needs. We are here to serve you.
Activity Checks
Through performing activity checks at key times of the day and evening, we can document daily activates of the Claimant. Neighborhood canvassing, vehicles being present and household surroundings can determine a Claimant's lifestyle. Based on activity level, further in-depth surveillance may be recommended.
Background Investigations, Asset & Liability Search
We can provide you with the following information by utilizing our extensive network of databases:
Employment Verification
Driver's License Information
Motor Vehicle Information
Driving History
SSN Search
Credit Record
Criminal History Check
Workers' Compensation Check
Telephone Number Search
Real Estate Ownership
Judgments, Bankruptcies & Liens
DBA Search
UCC Search
General Census Information
Civil Record Search
*Some restrictions may apply